Harvard College encourages undergraduates to take time during the Winterbreak to refresh and recharge. The Mignone Center for Career Success is one of numerous Harvard centers and departments that offer some limited programming during the Winterbreak and Wintersession periods.
Winter Recess
Undergraduate students who wish to engage in activities during the break may consider:
Connecting with an organization at home.
Participating in a short-term internship or job shadow.
Becoming an Arts & Museums Intern.
Joining the Mignone Center for Career Success for a career exploration Site Visit.
Connecting with an alumni mentor with our Firsthand Advisers Platform.
Winterbreak can also be a nice time to plan ahead for your summer or post-grad job search.
Learn about our Events and Programming during Winter Recess:
---
SOPHOMORE CAREER ACCELERATOR: JANUARY 8 – 11, 2024
Class of 2026, join us for the inaugural Sophomore Career Accelerator in January 2024! This series of virtual workshops takes place over the course of four days. Using design thinking concepts, the accelerator will prepare you for career development through decision-making, networking, and connecting you with MCS and Harvard resources. After participating in the Sophomore Career Accelerator, be sure to join our employer Site Visits and industry-specific Job & Internship Success Series during Wintersession Week.
Schedule at a glance:

Monday, January 8
4 – 5pm: Design Your Career: Launching Your Exploration
Tuesday, January 9
3:30 – 5pm: Design Your Career: Odyssey Planning and Brainstorming
Wednesday, January 10
4 – 4:45pm: Design Your Career: Grow Your Network
Thursday, January 11
2-2:45pm: Design Your Career: Navigate Summer Opportunities & Funding
---
MCS WINTER RECESS & WINTERSESSION COLLEGE PROGRAMS: JANUARY 2 – 19, 2024
Monday, January 8
4 – 5pm: Design Your Career: Launching Your Exploration
Tuesday, January 9
3:30 – 5pm: Design Your Career: Odyssey Planning and Brainstorming
Wednesday, January 10
4 – 4:45pm: Design Your Career: Grow Your Network
Thursday, January 11
1 – 2pm: Finance – Summer 2025 Internships in Finance Q&A
2-2:45pm: Design Your Career: Navigate Summer Opportunities & Funding
Friday, January 12
1 – 2pm: Creative Careers Job & Internship Search Success Series
Tuesday, January 16
3 – 4pm: Finance – Summer 2025 Internships in Finance Q&A
4 – 5pm: Sports Careers Pathway Panel
Wednesday, January 17
12 – 3:30pm: Liberty Mutual Site Visit
3 – 4pm: Pre-Health Question Center
4 – 4:45pm: Science, Research and Innovation: Job & Internship Search Success Series
4:30 – 5:30pm: Public Service, Social Impact, & Education Job & Internship Search Success Series
Thursday, January 18
10:00 – 11:30am: Organisation for Economic Co-Operation and Development (OECD) Virtual Site Visit
11:00am – 12:00pm: CGT Global Site Visit
1 – 2pm: Leverage Your Harvard Network
3 – 4pm: Premed/Pre-Health Spring Course Q&A
Friday, January 19
1 – 2pm: Pre-Health 101
---
SITE VISITS & TREKS
Join your classmates on a 90-minute virtual visit to an organization where you will have the opportunity to network with alumni and professionals, learn about an organization's culture and mission, explore various roles and functions, and learn about internships and jobs in the sector. Site visits are open to all current Harvard College students.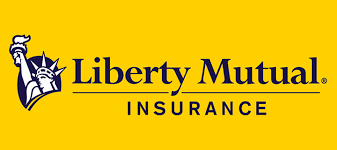 Liberty Mutual Site Visit
Wednesday, January 17, 2024, 12:00 – 12:30pm ET
Liberty Mutual Headquarters, 175 Berkeley Street, Boston
Register here.
Liberty Mutual, a Boston-based Fortune 100 company, welcomes Harvard students to visit their global headquarters. Join for an office tour, learn during professional development workshops, and hear from a special guest/Harvard alum.
Organisation for Economic Co-Operation and Development (OECD) Virtual Site Visit
Thursday, January 18, 2024, 10:00 – 11:30am ET
Virtual
Register here.
The Organisation for Economic Co-operation and Development (OECD) is an intergovernmental organization that works with governments, policy makers, and citizens to establish evidence-based international standards and find solutions to a range of social, economic, and environmental challenges–from improving economic performance and creating jobs to fostering strong education and fighting international tax evasion. Join this virtual site visit to hear from alumni and other professionals about their work at OECD and pathways to working with the organization.
CGT Global Site Visit
Thursday, January 18, 2024, 11:00am – 12:00pm ET
Register here.
CGT Global is a life science company dedicated to advancing medical science. Their commitment is to expedite research, accelerate clinical trials, streamline the commercialization process, and broaden patient access to life-changing therapies. Come visit their new Boston clinic and explore opportunities for the summer and more.
---
WINTER BREAK EXPERIENCES
Intern or shadow an alum or employer in January!
Alumni and employers may offer internships (paid or unpaid) or job-shadowing experiences between January 2-19, 2024. These experiences allow students to observe and ask questions, gain hands-on experience, learn about an organization or industry, and build relationships.
Here are examples of activities you may engage in during a job shadow experience (many can be done remotely):
Shadowing an alum or employer on a typical workday
Attending workplace meetings
Conducting informational interviews with staff
Undertaking a voluntary small project or relevant research assignment
Serving alongside an employer in volunteer work
Discussing industry trends and an organization's mission
Participating in an educational tour conducted by the office or organization

Search for a Winter Break Experience
Students are encouraged to create an independent job shadow experience by connecting with alumni directly. Winter Break Experiences are also posted in Crimson Careers and may be offered by an alum, an employer, or in conjunction with a Harvard affiliate (e.g. the Center for Public Service and Engaged Scholarship).
Log in to Crimson Careers and select "Winter Break Experience" as the position type to search all postings.
Note that Winter Break Experiences are typically posted from September through November.
Internships may be paid or unpaid. Job shadowing experiences are typically unpaid.
Note that we are unable to provide funding for January 2024 experiences. If the opportunity is not remote, students will be responsible for their own travel and housing expenses.
---
FLASH MENTORING MONTH
JANUARY IS "FLASH MENTORING" MONTH
Over 2,000 Harvard alumni representing a variety of fields and professions have signed up on the Firsthand Advisors platform to connect with you. January is a great time to get advice on different career pathways, strengthen your informational interviewing skills, and expand your network.
What it is:
A platform that connects you with Harvard alumni from around the world for a:
Career conversation,
Resume review, or
Mock interview.
What to do:
Search alumni profiles and sign up for informal conversations with alumni that interest you.
How to do it:
Go to the Firsthand platform, click the "Get Advice" button, and set up a password. Then use the platform to search, message, and schedule a meeting time with an alum.
What to say:
Check out our tips and questions to prepare and to get the most out of your "Flash Mentoring" discussion. Questions might include:
What was your first job after you left Harvard?
How did you spend your summers while you were an undergraduate?
What skills did you learn at Harvard that have helped you throughout your career?
What are your favorite parts of your job? What do you find most challenging?
What changes have you seen in your industry given the COVID pandemic?
Based on my skills, education, and experience, what other career paths do you suggest I explore?
Who else would you recommend I speak with?
Explore options, get connected, and jump start your career during Flash Mentoring Month!
---
ENTREPRENEURSHIP IN CREATIVE CAREERS
Sponsored by the Office for the Arts & the Mignone Center for Career Success
Two-Day In-Person Program: January 18-19, 2024
APPLICATION FORM (deadline Tuesday, January 9)
Are you an entrepreneurial Harvard College student looking for a dynamic skill set and tool box to market yourself successfully as a creative leader or to launch a project?
Apply to participate in a two-day winter session program led by Jim Augustine '01, a media entrepreneur whose career has spanned theater, film, publishing, technology and business consulting. He is Founder & CEO of Real Right Good, Managing Director of MUSE-Sisters First Creator Economy Fund, Founder of the League of Live-Streaming Theaters (LOLST), Co-Founder of Assemble Stream Inc, Co-Founder of Broadway Beta Ventures, Co-Founder of the Zuckerberg Institute, former COO of Zuckerberg Media, and longtime Resident Artist at the OFA First-Year Arts Program.
Workshops with Jim, sessions with keynote artists, lunch with Harvard faculty/staff and time for project work will guide you in ideating a creative project and developing it into an active plan with a defined trajectory. You will learn about:
fundraising, grant writing and budgeting
networking and getting your "foot in the door"
pitching content and ideas to industry reps
building your resume, website and social media presence
understanding management, representation, and protection of IP
finding mentors and advocates
gaining access to equipment, space, tangible needs, trainings and technology
implementing equity, diversity, inclusion and belonging as a foundation to anti-racism and accessibility
Leave empowered to make creative visions a reality on your unique path to success!
Please contact Dana Knox or Amy DiGiovine with any questions.
---
HARVARDWOOD 101 PROGRAM
The Harvardwood101 Program will be held in-person in Los Angeles in January 2024. Applications closed on Sunday, October 15, 2023 at midnight.
---
ARTS & MUSEUMS JANUARY INTERNSHIPS
Are you looking to build skills and experience at an arts organization? Interested in a transformative, project-based three-week experience? Apply for a MIGNONE CENTER FOR CAREER SUCCESS ARTS & MUSEUMS JANUARY INTERNSHIP!
This program places students into full-time, project-based internships at area arts organizations and museums during Winter break. The program will take place this year from January 3-19, 2024. Participating organizations include Boston Baroque, the Boston Center for the Arts, Harvard Art Museums, Dumbarton Oaks, Multicultural Arts Center, New England Aquarium, and Peabody Museum of Archaeology and Ethnology.
Projects can be in-person, hybrid, or virtual depending on organization and student preferences. All interns will receive a $750 stipend through the Mignone Center for Career Success and on-campus housing (subject to availability). The priority deadline to apply to January Arts & Museums Internships in Crimson Careers is Sunday, October 22, 2023.
See the current list of January Arts & Museums Internships: